Founder and Executive Director
Tanner has been active in political advocacy in various capacities over the years at the local, state, and national level.
Working for both the N.C. Republican Party and N.C. Democratic Party has given him a unique perspective on our most pressing issues and the messages that inspire both sides of the aisle to take action.
Tanner enjoys traveling and the outdoors, has a keen interest in space exploration, and ultimately hopes his work will help reinvent traditional institutions to serve a new generation.
Senior Advisor
Olivia is a junior double-majoring in Classics and Economics, with a minor in Mathematical Decision Sciences.
She has an interest in military strategy and economic policy, as well as Roman archaeology and societal structure. At UNC, Olivia is an Assistant Music Director for the Loreleis, the university's premier all-female a cappella group. This summer, she taught middle school students full-time through Breakthrough Collaborative in New Orleans.
Chief of Staff
Levi McCracken is a sophomore who is currently undecided about a major. He has a deep interest in educational policy, particularly at the North Carolina level. Levi has served as a Page for the North Carolina House of Representatives in Raleigh, North Carolina, and also served as a member on the Board of Trustees at Haywood Community College in Western North Carolina.

In his free time, Levi enjoys binge watching Netflix dramas and is known for his extensive knowledge of the Real Housewives franchise.
Senior Advisor
Anamay is a senior studying Political Science and Neuroscience. Naturally, his interests lie at the intersection of Politics and Psychology – the way in which voters make decisions, the influence of journalism in shaping narratives and the impact of social networking on political engagement. He interned at Matter.vc in San Francisco last summer and recently returned to Chapel Hill after studying abroad last semester at Oxford University.
He's known for his questionable one-liners, love for cooking and British accent.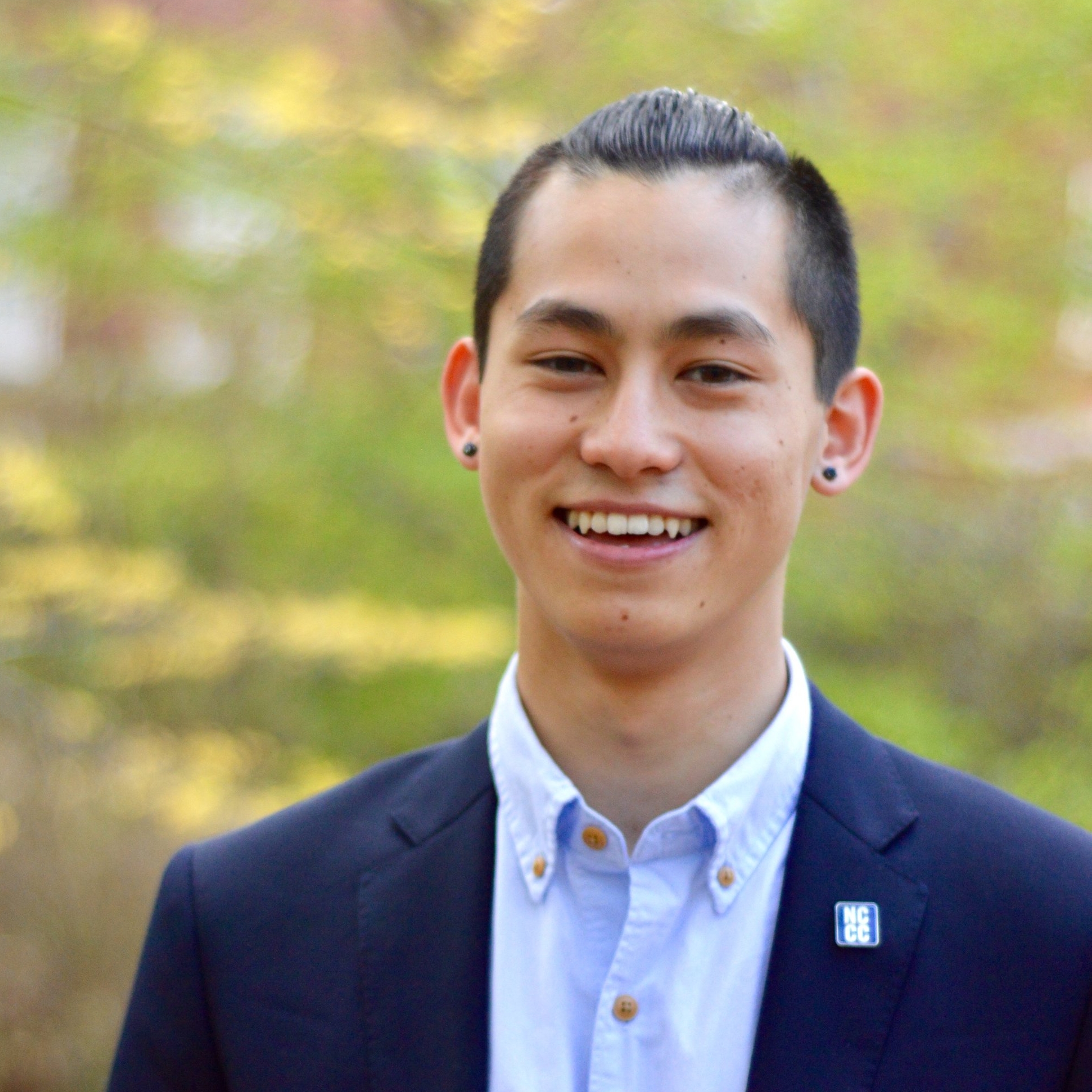 Director of Tech Team
Tai is a junior studying Computer Science and Business Administration. He aims to be a serial entrepreneur, specifically in the GovTech space. He is interested in discovering ways to implement emerging technologies to improve government. He is currently working on a start-up that is focused on increasing participation in local government.
He hopes to help underrepresented communities with his work on the Tech Team.
Director / Editor-In-Chief of Carolina Political Review
Kirk is a senior double-majoring in Political Science and Communication, with a minor in Medieval and Early Modern Studies.
He has an interest in politics, especially international relations and foreign policy, and in how rhetoric plays an important role in politics and society as a whole. Kirk also enjoys reading about history and traveling, often north where it is colder.
President of the Student Advisory Board
Lucy is a junior majoring in Public Policy and double-minoring in Education and Russian Culture.
This summer, she developed a curriculum centered around leadership and character development to teach students in Gulu, Uganda. She is eager to pursue more opportunities that allow her to fuse her passion for working with children and her interest in examining our responsibilities in society.
Director of the Fellows Program
Samantha is a senior political science and public relations double major with an interest in strategic political communication. Currently she works for Sen. Valerie Foushee who represents Orange and Chatham counties in the General Assembly.
Sam is well known for her love of country drives, stealing the aux cord and being Chapel Hill's finest ranch dressing connoisseur.
Director of Special Projects
Mariah Harrelson is a senior studying Political Science and Public Policy, with a minor in Spanish. Her interests lie at the intersection of policymaking, law, and the justice system. This summer, she served in a U.S. Senate district office and Congressional Representative's office in Washington, D.C.
Mariah is always up for sitting in the quad, spontaneous trips to the beach, and late night Cookout runs.